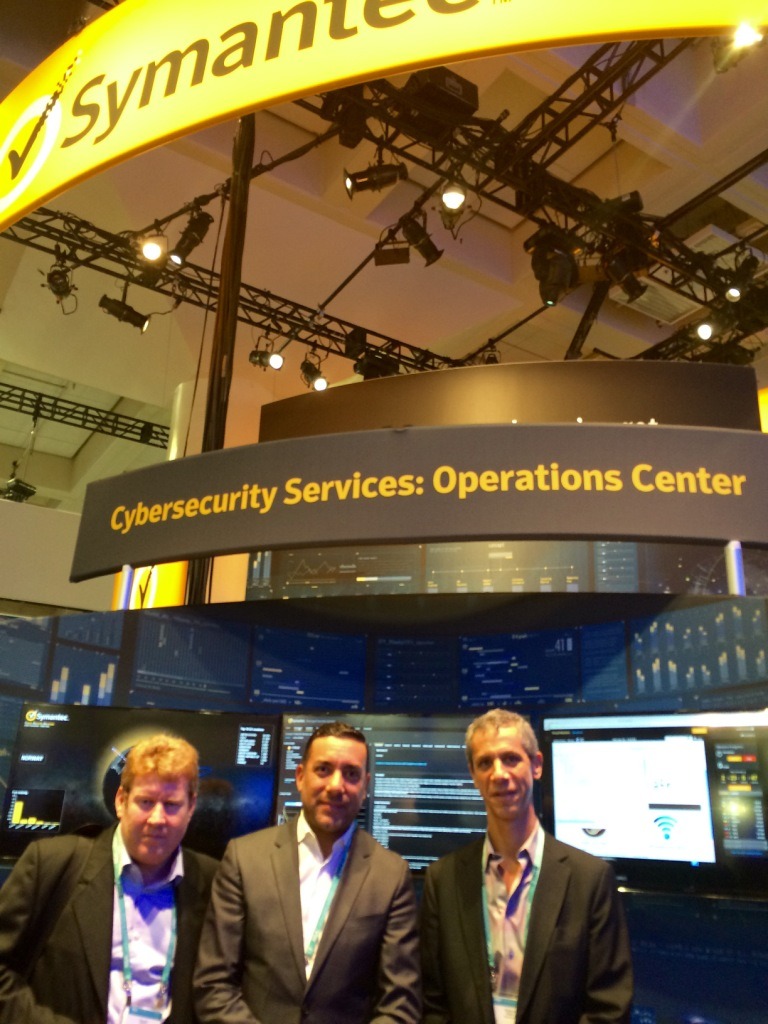 La exposición de Seguridad Informática más importante del mundo
NextVision estuvo presente en la 24° Edición Anual de la RSA Conference realizada en el Moscone Center de San Francisco (EEUU), que reúne a las empresas y especialistas en seguridad de la información más importantes del momento.
Las principales temáticas de las charlas giraron en torno a Internet of Things, Threat Intelligence, Aplicaciones de seguridad y Mobile Security, entre otros temas. Más  de 33.000 asistentes participaron de las 490 sesiones, keynotes, peer to peer sessions, conferencias, tutoriales y seminarios.
"Para nosotros fue muy productivo ya que tuvimos diversas reuniones con empresas muy innovadoras en materia de seguridad, disponibilidad y protección de datos con ánimo de abrir sus mercados para Argentina y la región" comentaron Claudio Pasik y  Roberto Heker, directores de NextVision que viajaron al evento.
También mantuvieron contacto con los máximos responsables comerciales y técnicos para América Latina de sus partners mas importantes: Symantec, Websense, Fortinet y Veeam, presentes en el RSA Forum.
De las reuniones se destacan las mantenidas con Oscar Chavez Arrieta, Latin American Channel Director de Symantec, para conversar sobre futuras acciones en conjunto en este nueva etapa de la empresa de la cual NextVision es Gold Partner y genera el 50% de los negocios de la compañía en Argentina, con 15 años de trabajo con la marca.
[symple_callout fade_in=»false» button_text=»Ver Videos» button_url=»http://www.rsaconference.com/media?conference=14&keywords=&page=1″ button_color=»black» button_size=»default» button_border_radius=»3px» button_target=»self» button_rel=»» button_icon_left=»» button_icon_right=»»]
Recomendamos ver las entrevistas a los especialistas que pasaron por la RSA Conference 2015
[/symple_callout]
[symple_column size=»one-half» position=»first» fade_in=»true»]
Stand Fortinet
[symple_column size=»one-half» position=»first» fade_in=»true»]
Stand Websense
[/symple_column]